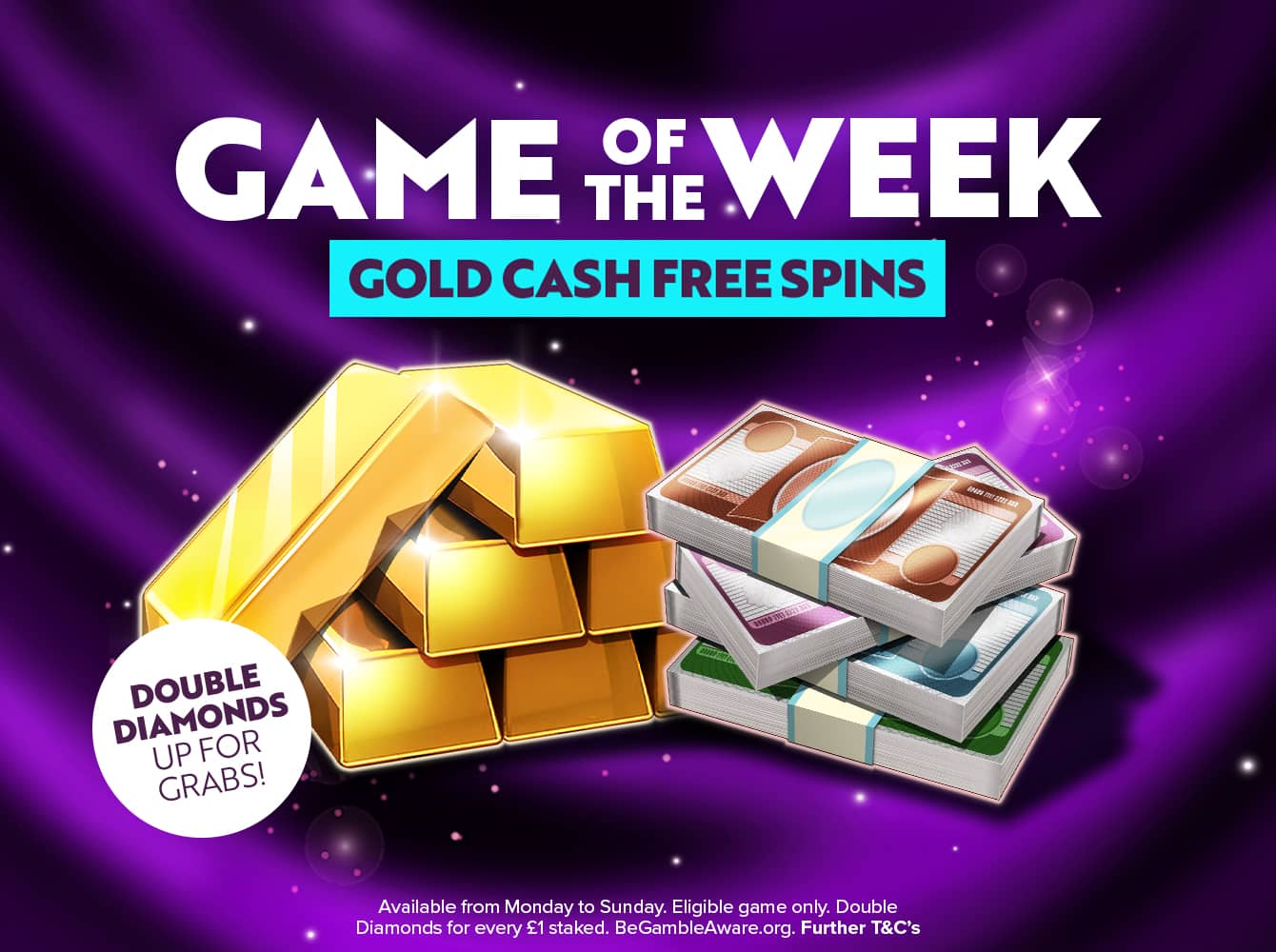 Game of the Week
Welcome to our Game of the Week promotion, where we're giving you the chance to earn Double Diamonds each week between Monday - Sunday on a selected game. 
Here's how to take part:
1 Play our selected slot: Gold Cash Free Spins during the promotional period.
2 For every £1 staked, we will credit your account with Double Diamonds. slot.
3 Use your diamonds to pay for items or top-up your cash balance.
FAQs
When is this promotion available?
From 00:00 UK Time, Monday 2nd October until 23:59 Sunday 8th October, 2023.
How do I participate?
To participate, please play our selected slot: Gold cash free games with real-money prior to 23:59 on Sunday 8th October.
What are Double Diamonds and how can I earn them? 
You can earn diamonds every time you use cash to play a game, buy a scratch card, or bet on lotto. The number of diamonds you accrue depends on your Diamond status and your type of bet.
Which games contribute towards this promotion?
Only the selected slot is included in this Offer. Any other Game will be excluded.
What prize(s) will I receive for participating?
For every £1 staked, we will credit your account with Double Diamonds. 
When will my prize(s) be awarded?
The Diamonds will be credited instantaneously to the players account.
What if I don't receive my prize as expected?
Contact our friendly customer service team via our support Portal.
How can I see other promotions I am eligible for?
You can see all the current promotions available to you in the My Promotions area.


Further Terms and Conditions apply.