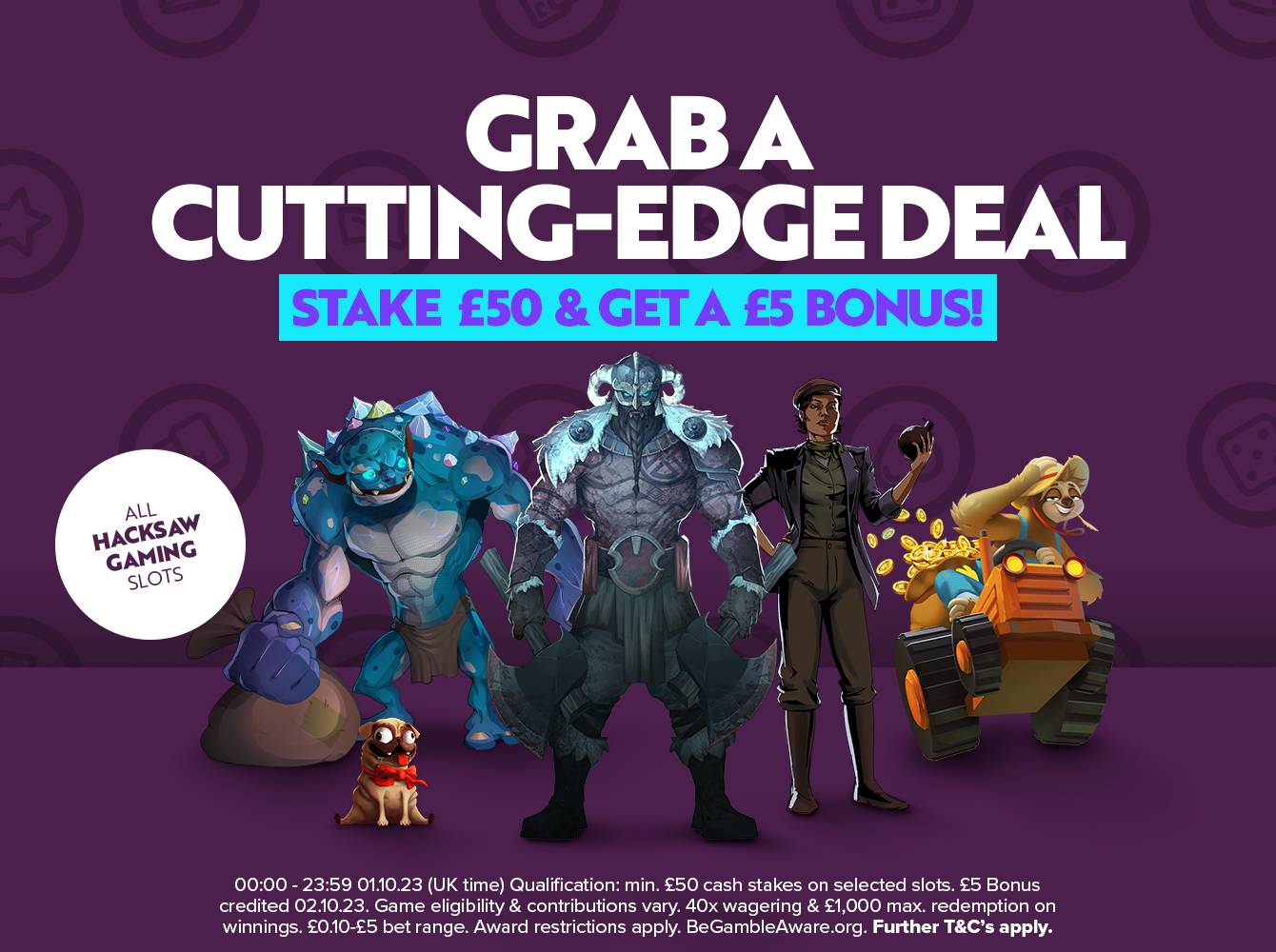 Hacksaw Games Stake and Get  
Come and grab a slice of the action! Get ready for a saw-phisticated promo that's simply a cut above the rest!
Here's how to slice this one out:
1 Opt in to the promotion.
2Stake £50 or more on Hacksaw Gaming slots.
3Get a £5 bonus on Monday!
FAQs
When is this promotion available?
From 00:00 UK Time, Sunday 1st October until 23:59 UK Time, Sunday 1st October, 2023.
Do I need to Opt in?
Yes, opt in is required before you stake the qualifying amount. You can do this via the promotional banner, you'll be directed to our cashier where you can confirm your "purchase" of the promotion.
How much do I need to stake?
You are required to stake £50 or more on Hacksaw Gaming slots to qualify for this promotion.
Which games contribute towards this promotion?
Any slot games by Hacksaw Gaming. 
What prize(s) will I receive for participating?
You will receive £5 in bonus funds
When will my prize(s) be awarded?
Prizes are credited on the next day (Monday 2nd October 2023) before 17:00 UK time, you'll receive confirmation of credit via email.
What if I don't receive my prize as expected?
Contact our friendly customer service team via our support portal.
How can I see other promotions I am eligible for?
You can see all the current promotions available to you in the My Promotion area.
Further Terms and Conditions apply.